Claire attended the Art Basel Miami Party in Miami, FL on December 2, 2022.
Hi all! We have a new layout finally! Version 2.0 Botanical Greens – images from one of Claire's most recent photo sessions. Thanks to very talented Carmen @ HeadersOnline for this gorgeous header and a whole new start to the new year! Also updated the gallery layout with the same so it's consistent. Hope you all love the new layout!
And as always: Please let me know if you find any broken links etc.
Claire attended the Vanity Fair The Future Of Hollywood Celebration in Los Angeles, CA on March 24, 2022.
Claire attended the Vanity Fair Party A Night For Young Hollywood in Los Angeles, CA on March 22, 2022.
Claire attended the 10th Annual LACMA Art+Film Gala in Los Angeles, CA on November 6, 2021.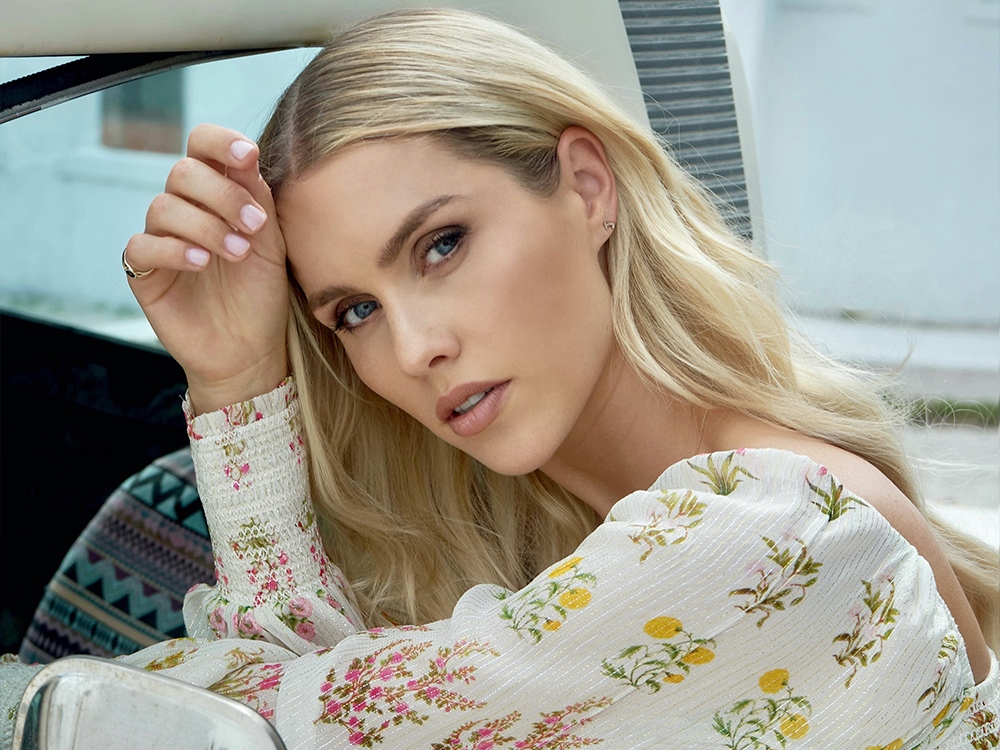 During the bright, sparkly, sunny days of June there is an unwritten law that you must take at least one day off—a vacation from the everyday routine of daily life, even if you don't go anywhere. Today is not that day for 33-year-old Claire Holt, and all signs point to the fact that it may not be the season either.

When we speak, the mom-of-two is patiently dealing with a chatty toddler ("I thought I'd stick him in front of the iPad but, apparently, he's not interested"); gearing up for the release of her big summer film project, Untitled Horror Movie (a not-so-standard side note: she had to light herself, record her own sound and do her own hair and makeup for shooting); excitedly awaiting the launch of a limited-edition collection with swimwear brand Andie (she helped design it); and just announced that she's an investor in Fig. 1, a new direct-to-consumer skin-care line that puts "extra consideration on chemistry" (a legit claim, as the founders consist of a Harvard dermatologist and a cosmetic chemist).

Why a beauty line?
"It wasn't something I ever planned to get into. I've always been obsessed with skin care, all the tricks to stay youthful [laughs], all the anti-aging tips and all those things. But I never had a plan to get involved with something like a skin-care line. A friend connected me with one of the founders of the company. We had a Zoom and I was incredibly impressed with her. Their mission was just so aligned with how I care for my skin and what I care about. They sent me the products, I tried them and, immediately, I was obsessive. I was a stage-five clinger begging them to let me invest in the company. I just found the products so, so effective—like nothing I've ever used before.

You never really know when you're having these conversations. People can wax poetic about their brands, and they can make you really excited about them, but until you try them yourself, you never really know. I found it to be so effective for my skin from the second I used it. It was something that I had to be involved in."
Hi – we are currently looking for a coweb to continue to update this website. Please email us at hello@claire-holt.us if you are interested! Thanks. -Hannah
Claire Holt is expecting her second child.

The 'Vampire Diaries' alum gave birth to her first child, a son named James, 12 months ago, and has now confirmed she's already set to become a mother for the second time, as she and her husband Andrew Joblon are expecting another baby.

In an Instagram post displaying her baby bump, she wrote: "Grateful for this little ray sunshine in an uncertain time (sic)"

As of the time of writing, Andrew is yet to comment publicly on the happy news, as his last Instagram post was uploaded on Valentine's Day (02.14.20) when he gushed over his spouse.

He wrote at the time: "Words won't do this justice, you are the best thing that has ever happened to me X1000. The best wife, mother and friend I could ever ask for. I love you with all my heart and soul. (sic)"

The baby news comes one year after Claire gave birth to her son James, and two years after she suffered a devastating miscarriage.

The 31-year-old actress was thrilled to announce her first pregnancy in October 2018, and said the news had come after the "darkest moment of her life".